Introducing our newest initiative in food security and land conservation to support Ontario's organic farmers. Starting a new farm comes with many challenges, start-up costs are high, and access to land can often be a deal-breaker for those who do not yet qualify for a mortgage. By helping farmers access farmland
Orland Conservation will be delivering a 3rd series of land securement webinars with the Ontario Land Trust Alliance this March and May, 2016.
In late 2015, we developed and conducted an on-line survey for the Ontario Farmland Trust to engage Ontario's conservation authorities in farmland management and conservation. The purpose of the survey was to create a baseline understanding of the extent to which conservation authorities in Ontario are engaged in the acquisition and management of farm properties. 34 out of […]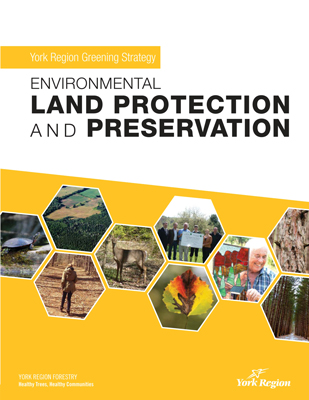 In November 2015 we completed the Environmental Land Protection & Preservation report for York Region. The report was developed to communicate to York Regional Council and conservation partners the intent and mechanisms in place for the delivery of the Region's Environmental Land Protection and Preservation Program. The Region has demonstrated innovation with forward-thinking conservation initiatives and sustainability planning for environmental […]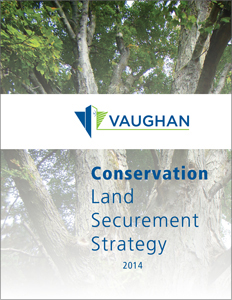 We recently completed a Conservation Land Securement Strategy for the City of Vaughan. The Strategy is a comprehensive land securement planning document, which outlines methods for the creation of an informed and effective land securement initiative for the purposes of long-term natural heritage land protection in Vaughan. The Strategy will be used by Vaughan as […]
Robert Orland, President of Orland Conservation, will be delivering the presentation "Backyard Bounty: Transforming Urban Lawns into Local Food Havens" August 25, 2014, 10:15-11:45am, as part of the Grey to Green Conference in Toronto.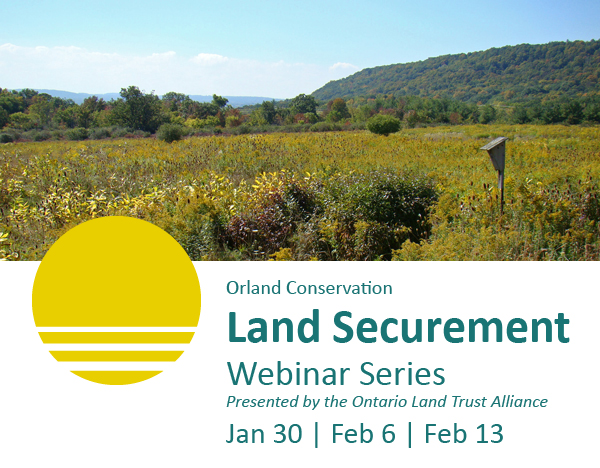 Orland Conservation will be delivering a series of land securement webinars with the Ontario Land Trust Alliance this January and February, 2014.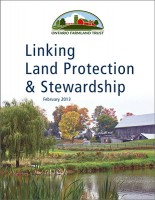 Orland Conservation recently completed the Linking Land Protection & Stewardship project with the Ontario Farmland Trust. In cooperation with the Ontario Land Trust Alliance and Ontario Stewardship network, OFT received a grant from the Ontario Trillium Foundation to undertake the project. Orland Conservation was retained to facilitate the project research, workshops, surveys and produce the final […]
Orland Conservation completed a comprehensive land securement guidance document for Essex Region Conservation Authority in 2012. The ERCA Land Securement Strategy was developed to provide a strategic foundation for future ERCA land securement efforts by guiding permanent protection of the Region's most biologically significant natural features. The report reviewed land securement methods appropriate for the […]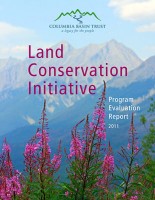 Orland Conservation was retained to conduct a land conservation program evaluation for the Columbia Basin Trust in British Columbia's Columbia River Basin in 2011. The goal of the report was to provide a summary report and recommendations to enhance the success and future sustainability of CBT's Land Conservation Initiative (LCI), a land conservation program established […]