Region of Peel
Greenlands Securement
Program
Orland Conservation has worked with the Region of Peel since 2005 to implement the Greenlands Securement Program. Roles include managing program development and assessment, partnership development, landowner outreach and land securement negotiations, planning and facilitation of land conservation and stewardship workshops, greenlands GIS land analysis, writing and graphic design of outreach and education materials, greenlands site photography, and production of a 10-Year Review of Landowner Outreach. Orland Conservation's ongoing relationship with the Region of Peel and implementation of the Greenlands Securement Program requires a diverse range of skills and expertise in land securement. Our work on Greenlands Securement Program initiatives have increased landowner outreach and education about land conservation in Peel communities.
Greenlands Securement
As part of Region of Peel's commitment to preserve the natural environment, the Greenlands Securement Program was created to provide conservation groups in Peel Region with resources to protect, restore and enhance the rich natural heritage of the region's communities.
The Region of Peel Official Plan identifies greenlands securement as the protection of natural heritage features and functions through land acquisition tools and methods. Land acquisition is supported by planning policy, stewardship, and monitoring. To protect significant natural heritage lands forever, the most effective tools involve acquiring an interest in title to the lands through land donations, conservation easements, and in some cases, purchases.
As of 2019, the program has helped conservation partners acquire, protect and steward over 420 hectares (1,038 acres) of vulnerable greenspace in the Regional Greenlands System since 2005.
Land Conservation Workshops
Orland Conservation has managed and facilitated a number of land conservation and stewardship workshops for the Region of Peel Greenlands Securement Program since 2008, with the most recent event held in 2019.
The 2019 Region of Peel Caring for Your Greenspace workshop was an outreach and education workshop for landowners in Peel Region held as part of the Region's Greenlands Securement Program. Coordinated and facilitated by Orland Conservation with Region of Peel's Heather Hewitt, Intermediate Planner, Regional Planning and Growth Management Division, the workshop was the third landowner workshop delivered since the program began in 2006. Orland Conservation managed and facilitated the two previous landowner workshops with Region of Peel in 2016 and 2008.
Documenting Conservation Successes
In 2016 and 2018, Orland Conservation conducted a series of on-site greenlands photo shoots to document lands secured by conservation authorities and land trusts in Peel Region under the Greenlands Securement Program.
Morley Property in Caledon
Orland Conservation met with several land donors as part of the documentation project, including Caledon land donor Wendy Morley. She donated part of her property to Credit Valley Conservation for long-term conservation with support from the Region of Peel Greenlands Securement Program in 2017.
Upper Credit Conservation Area
Caledon, 162 hectares
Public access: Yes
Conservation Partner: Credit Valley Conservation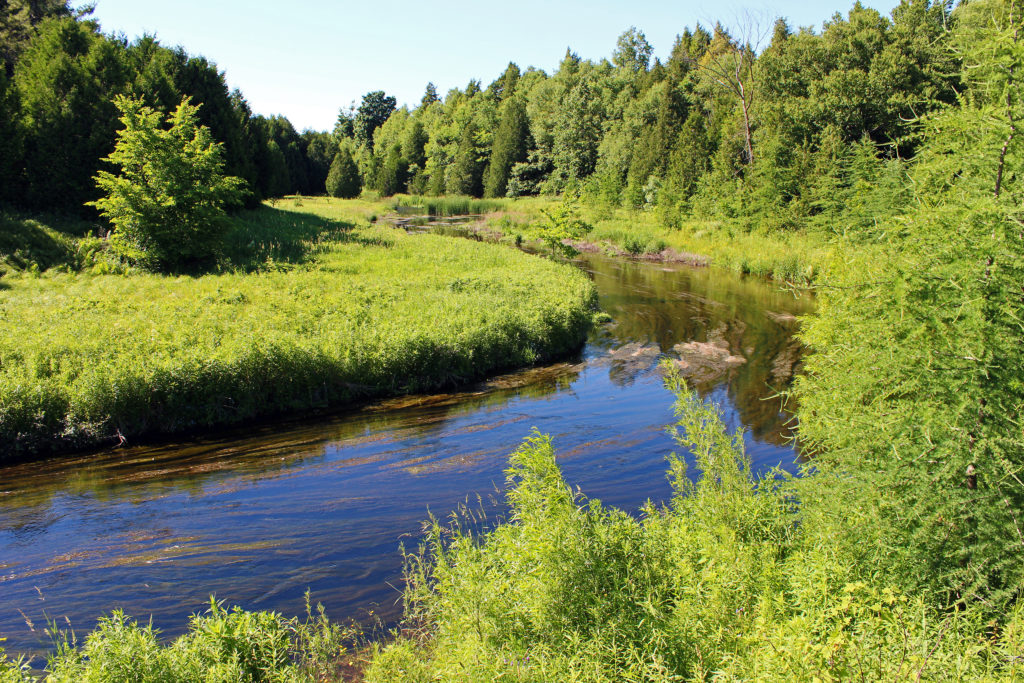 Located within the Provincially Significant Orangeville Wetland Complex and Melville Marshes Environmentally Significant Area, the Upper Credit Conservation Area is a public natural area that features a beautiful expanse of the Credit River with meadow trails ideal for hiking, birdwatching, and photography. This protected green corridor connects larger tracts of land and water, ensuring the long-term sustainability of a healthy ecosystem. The land was secured through a combination of land donation, land purchase, and conservation easements between 2005 and 2010.
Ken Whillans Resource Management Area
Caledon, 88 hectares
Public access: Yes
Conservation Partner: Credit Valley Conservation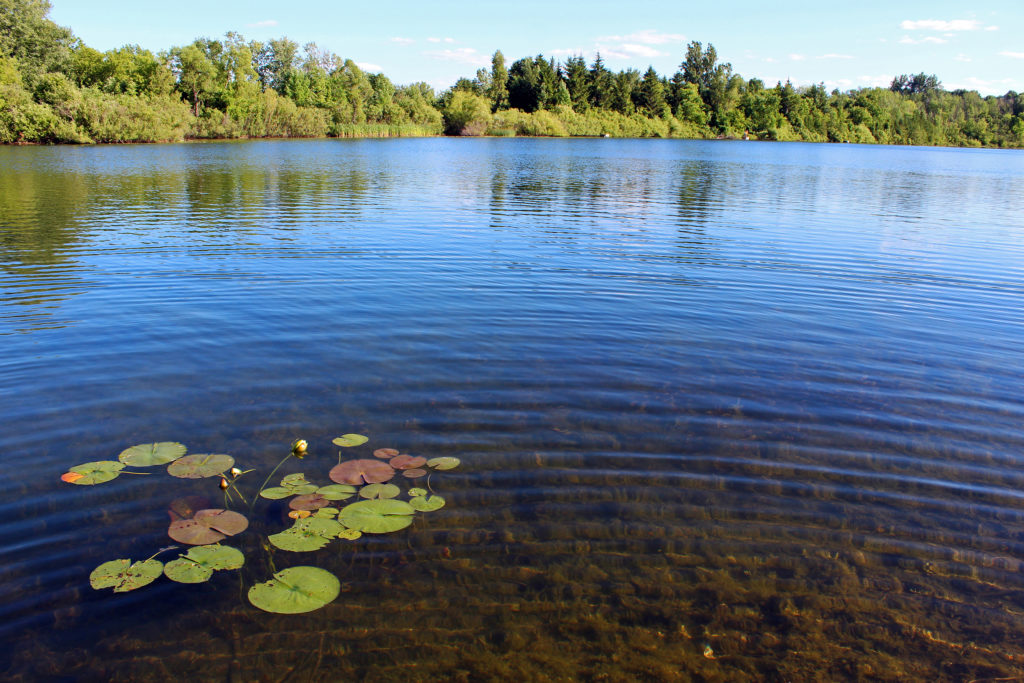 Located on highway 10, the Ken Whillans Resource Management Area features ponds and access to the Credit River and the popular Caledon Trailway. The reserve offers a great scenic view of the Niagara Escarpment's Devils Pulpit. The site is used for educational training purposes and provides recreational opportunities to the public for fishing and hiking. In 2011, CVC purchased a 20-hectare property with funding from Peel Region to further expand the protected lands of this reserve.
Design & Communications
Below are some examples of educational land conservation material Orland Conservation has designed and produced for the Region of Peel Greenlands Securement Program including the Greenlands Securement Program brochure and Conservation Legacy flyer for landowners.