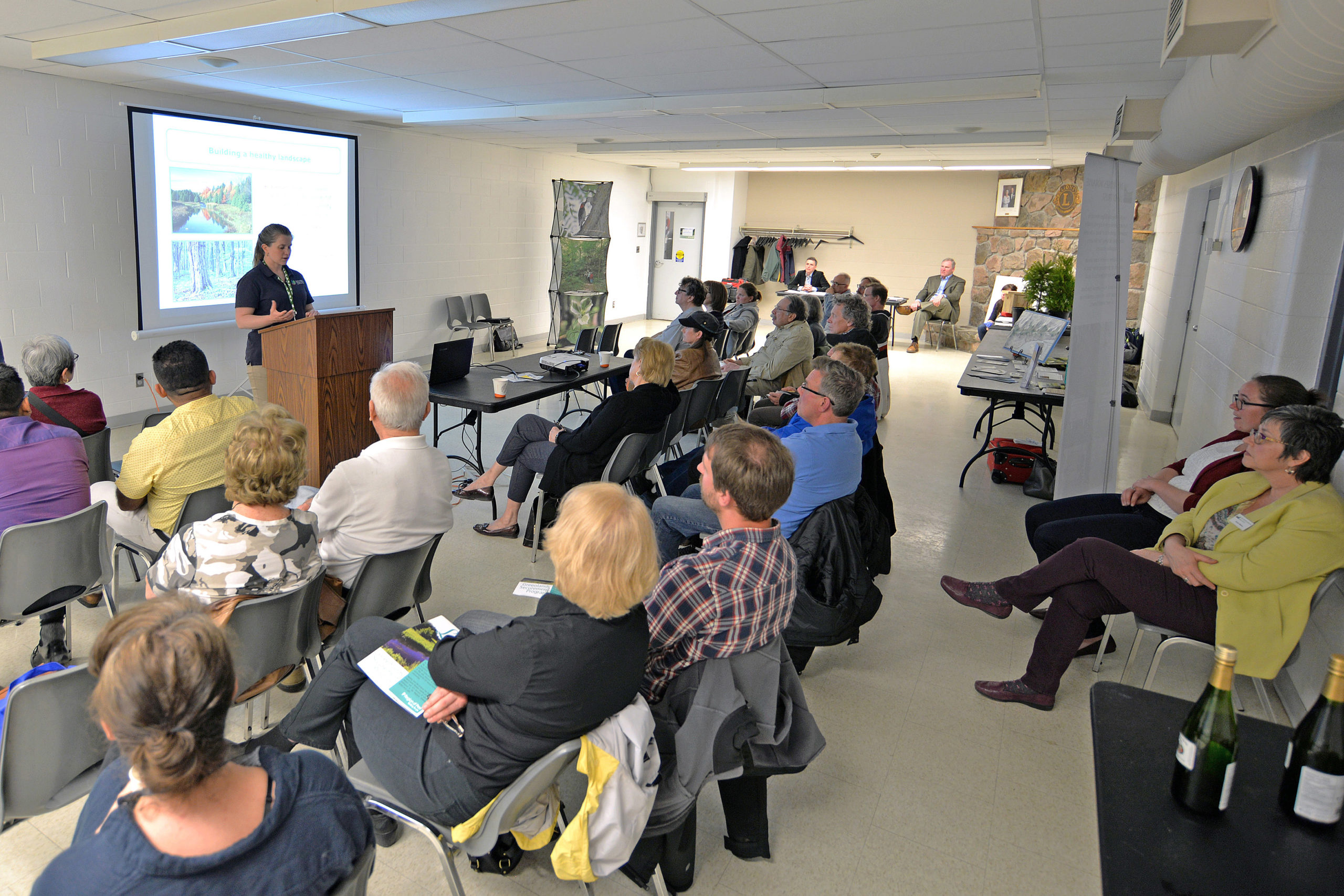 Caring for Your Greenspace Workshop
Region of Peel
The Region of Peel Caring for Your Greenspace Workshop was an outreach and education workshop for landowners in Peel Region held in May of 2019 as part of the Region's Greenlands Securement Program. Coordinated and facilitated by Orland Conservation with Region of Peel's Heather Hewitt, Intermediate Planner, Regional Planning and Growth Management Division, the workshop was the third landowner workshop delivered since the program began in 2006. Orland Conservation also managed and facilitated the two previous landowner workshops with Region of Peel in 2016 and 2008.
As part of Region of Peel's commitment to preserve the natural environment, the Greenlands Securement Program was created to provide conservation groups in Peel Region with resources to protect, restore and enhance the rich natural heritage of the region's communities. As of 2019, funding from the program has helped conservation partners acquire, protect and steward over 420 hectares (1,038 acres) of vulnerable greenspace in the Regional Greenlands System since 2005.

The Caring for Your Greenspace Workshop took place on May 6th, 2018, at the Caledon East Community Complex in Caledon. The evening event consisted of a program of speakers covering a range of topics related to land conservation, stewardship, tax benefits and estate planning, with information displays presented by regional conservation partners.
Presentations
Region of Peel
Toronto and Region Conservation Authority
Credit Valley Conservation
Orland Conservation
ProInsure ProActive Business Insurance
Information Displays
Credit Valley Conservation
Oak Ridges Moraine Land Trust
Toronto and Region Conservation Authority
Region of Peel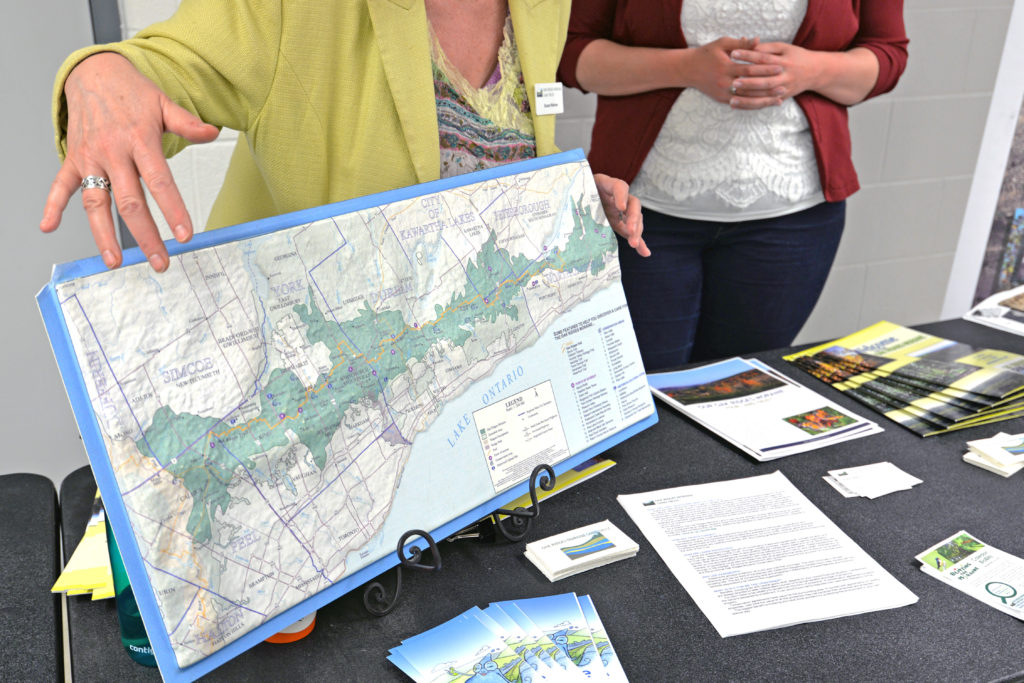 A selection of brochures and booklets from various Ontario conservation organizations on land securement, stewardship, Environment Canada's Ecogifts Program, and farming/local food were available to workshop participants including the Region of Peel Our Greenlands Legacy brochure produced by Orland Conservation.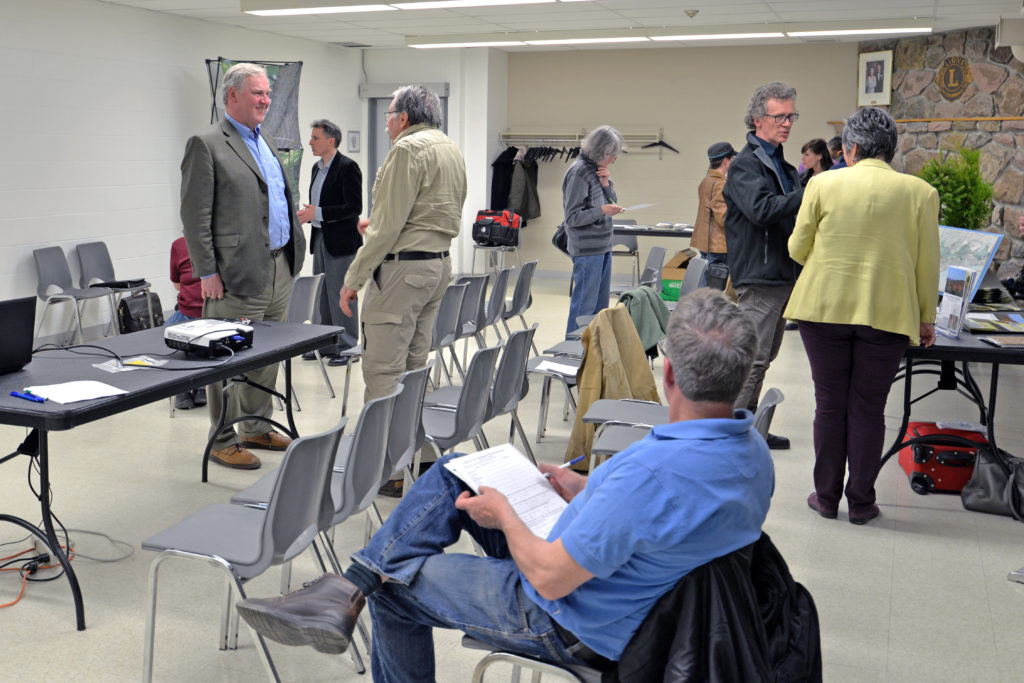 Workshop Report
A final report was produced by Orland Conservation with recommendations for future workshops and land securement efforts in the Region of Peel based on participant feedback and the results of previous workshops.
The Caring for Your Greenspace workshop was supported by the following partner organizations: